Lindsay Lohan was obviously became a troubled star after nearly missed out on the opportunity to star in her new film "Labor Pains."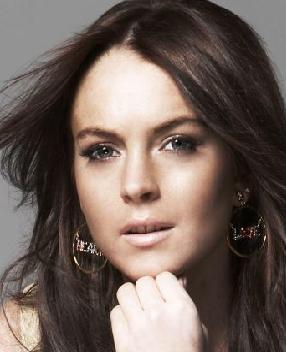 The insurance companies refused the actress, who also posed for stunning Visa Swap UK photo shoot here.
Actors with a history of alcohol and drug abuse tend to have problems gaining cover from insurers – but they are unable to work on a movie without it.
The "Freaky Friday" star, who is still on probation from two driving under the influence (DUI) arrests last year, nearly missed out on the role because the movie's producer, Rick Schwartz, had such difficulty persuading an insurance company to put the actress on its books.
A source revealed, "(Schwartz) could only find one insurance company to cover her, and even then he really had to vouch for her."
She reportedly played a young woman who pretends she is pregnant to avoid getting fired and producers are glad they went to so much trouble to get her on board as everyone on the set has been stunned by her dedication to the job.
Celine Rattray, who was a co-producer, revealed, "She has really impressed us with her work ethic. She is rehearsing every day with energy and focus. She is lovely to her co-stars and the crew. We got her insured in the film, and our insurance and bond reps have also been impressed with her good behavior."
Comments
comments