Lindsay Lohan, who previously slams Joe Francis for his criticism against Samantha, is said to eye a penthouse apartment in New York City's famous Dakota building, which once housed late Beatle John Lennon.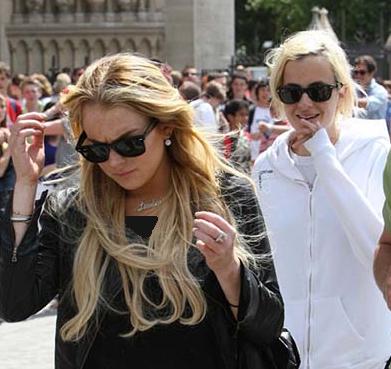 The "Freaky Friday" actress plans to share the apartment with girlfriend Samantha Ronson.
A source revealed: "Lindsay's had her eye on the Dakota building for years. It's an iconic building and she's not bothered about complaints from residents. She plans to make it a hotbed for parties."
The 22-year-old actress is originally from Long Island, New York, currently lives in Los Angeles. She has been living together with Samantha since May and has hinted that they might buy a new home together.
Samantha Ronson recently stunned revelers at Chateau Marmont, W Sunset Blvd, Hollywood when using her DJ slot she announced "By the end of this year, my love will be Mrs. Ronson."
Lindsay recently completed filming for a five episode guest appearance in ABC's Ugly Betty playing an old schoolmate of America Ferrera's character Betty Suarez.
In her upcoming film, "Labor Pain", Lindsay plays a young secretary who pretends to be pregnant in order to avoid being fired by her mean boss, and then continues the pretense for nine months to enjoy the special treatment accorded to her by her friends and family on account of her pregnancy.
Comments
comments