Lindsay Lohan, who was driving a Maserati, allegedly hit a woman with a woman and a baby in a stroller in Hollywood on Wednesday.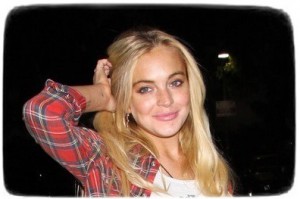 According to witnesses, a woman pushed a kid in a stroller and crossed the street. The hit-and-run happened around 5 p.m. after the actress forgot to look both ways before making a turn as she was pulling out of a parking garage.
Lindsay drove away after the incident. No police report has been filed.
Comments
comments