A suspected break-in at Lindsay Lohan's house turned out to be a false alarm.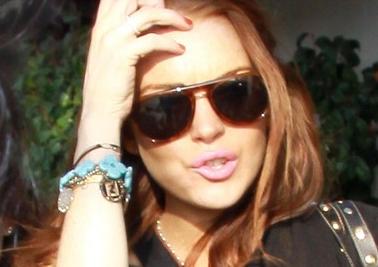 Police initially thought they had walked in on the aftermath of a burglary when they showed up at her Los Angeles pad at 3pm on Tuesday and found it apparently ransacked.
An alarm company notified police that someone tripped an alarm at the house around 3 p.m. in Hollywood. Police determined no one entered the home and nothing was stolen, but the mess inside the starlet's home prompted officers to ask, "Is it normally like this, or did the intruders do it?" said Los Angeles police Officer Karen Rayner.
It was quickly established that the mess did in fact belong to Lindsay and was not the result of a break-in, police have confirmed.
Lohan was not at home at the time.
A message left with Lohan's publicist Leslie Sloane-Zelnik was not immediately returned Tuesday night.
Lindsay, meanwhile, has been in Paris where she was spotted hanging out with her sister Ali on the balcony of the Hyatt hotel in the city.
Comments
comments