Michael Jackson was secretly dating his children's nanny, it has been claimed.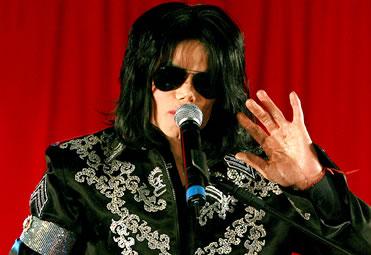 The romance between the "Thriller" star – who died of a suspected cardiac arrest last week – and Ugandan-born Grace Rwaramba was reportedly an open secret among the singer's staff and his three children, Prince Michael, 12, Paris Katherine, 11 and six-year-old Prince Michael II, even looked on her as their mother.
Ian Barkley – who was Michael's personal photographer for three years – said: "Grace loved Michael and he loved her. The kids called her 'Mom.' "
Last week the 'Billie Jean' star's former head of security, Matt Fiddes, admitted his ex-employer had a secret lover, but refused to name her, saying only that the mystery woman was not famous.
However, another bodyguard – who refused to be named – told Britain's Sunday Mirror newspaper: "Matt was referring to Grace. They were more like a married couple than employer and employee.
"Grace was the closest person to Michael and the kids. She will be broken-hearted. The children were always their joint priority and like any couple they'd row if they disagreed about how they were being brought up.
"But the difference between Grace and other women in Michael's life was that she had absolutely no interest in fame. It was something she actively avoided and Michael was determined to keep her and their relationship out of the public gaze.
"The romance was well-known among staff but it was made very clear to them that this was not something that should become part of the public domain."
Grace – who began working as the singer's secretary in 1991 – was sacked and quickly reinstated several times by Michael during her stint as the children's nanny, but was dismissed permanently in December and had quit America.
However, she returned to California last week and is expected to be among the chief mourners at the star's funeral on Tuesday (07.07.09).
Despite the singer's will naming his mother Katherine as guardian of his children, and the eldest two's natural mother Debbie Rowe planning to stake a custody claim, Ian believes they should be in the care of Grace.
He added: "Though I love Michael's mum Katherine, she is 79 and if she passes on, the best place for the kids to go would be to Grace. She really raised them. She was with them day in and day out. She really loved them and they adored her as they would a mother."
The singer's will also states close friend Diana Ross should become guardian to the children if Katherine dies.
In 2007, it was rumoured Michael and the nanny had secretly married but this was denied by Grace, who is still legally wed to her first husband Stacey Adair.
Meanwhile, pictures have been released showing the late singer, his former wife Debbie Rowe and their two children, which are expected to challenge claims she was just used a surrogate mother who had no contact with her kids.
The unnamed photographer commented: "People may think Debbie was an emotionally cold and uncaring woman to be able to walk away from her children.
"But if you saw her with them you'd realise there was much more to it than that,"
The mother of Michael's youngest son, known as 'Blanket', is unknown.
Comments
comments