A representative for Paris Hilton confirmed that the hotel heiress and Benji Madden called it quits Tuesday after nine months of dating.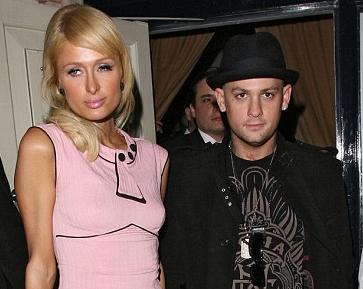 A source, who is close to Paris Hilton, revealed: "Even though they are still in love, they felt it would be better to just be friends."
Another source said: "It's definitely over. Paris thinks the world of Benji, but it wasn't meant to be. For now it's over… but there's still a lot of feeling there."
What is the reason for the split? The source dished the scoop: "Benji was overprotective and controlling. He doesn't get along with any of her friends. Friends thought Paris had changed since being with Benji and she wants to be herself again."
The couple stayed faithful to each other, stresses the source. Paris Hilton was previously spotted with her ex, shipping heir Stavros Niarchos, in Miami over the weekend, while Benji Madden, 29, hung in NYC with his bro, Joel (beau of Hilton's best friend, Nicole Richie).
The source also revealed: "Nothing went on between Paris and Stav in Miami. She was there for a girls weekend with her BFFs. Benji really respected her. They will be friends forever."
Despite her heartbreak, Paris put on a brave face as she attended the Fontainebleau Miami Beach Hotel grand opening party in Miami, Florida on Friday.
Paris and Benji started dating in February after they increasingly began spending time together when visiting her best friend Nicole Richie. The couple's relationship started just weeks after he ended his engagement to Australian singer/actress Sophie Monk.
The celebrity pair first made their relationship public on February 21, smooching at Hollywood hot spot Villa. They grew serious quickly. Both were spotted wearing rings with each other's initials, and Madden called Hilton "wife material."
In April, Hilton gushed on her MySpace blog: "I've never felt so happy and in love, [Benji] is such an amazing guy and life has never been better!"
Comments
comments