Paris Hilton sent a text to Prince William as she invited the handsome prince to attend the opening of her new nightclub in Las Vegas.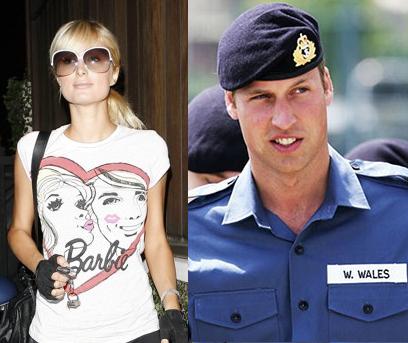 The hotel heiress and Prince William met at the London hotspot Whisky Mist Wednesday night, October 15, shortly before the Prince left for a charity motorbike rally in Africa.
A source revealed: "Paris and Wills really hit it off in the club. [Prince] William gave her his Blackberry number and email address after Paris thrust him hers."
The next day Paris Hilton sent Paris William a thank you text and invited him to the US.
The source added: "Although flattered by her attentions, William doesn't think he can justify the jaunt – and has politely turned her down. But he's definitely up for a few drinks the next time Paris is in town."
Paris Hilton, 27, has been in a steady relationship with Good Charlotte guitarist and backup vocalist Benji Madden, 29, for seven months.
Prince William, 26, has been dating Kate Middleton, 26, since 2001.
Comments
comments