A gig of Sir Paul McCartney on the same street overshadowed the first interview of Paris Hilton since her release from jail.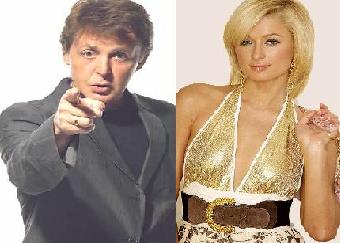 Paris Hilton served 23 days of a 45-day sentence after being found guilty of violating her probation from a drink-driving arrest last year.
The "Stars Are Blind" singer was interviewed on Cnn's Larry King Live last Wednesday. But unlike the majority of interviews, her one-on-one with King was pre-recorded because of a nearby concert featuring McCartney.
The former Beatle performed a special in-store gig on Wednesday at Sunset Boulevard record store Amoeba Music – the same street as the Cnn building. And the large crowds eager to see the music legend meant Hilton's interview was filmed earlier, reports Access Hollywood.