A spokesman for the royal revealed that the Prince of Wales would not attend the concert marking 10 years since the death of his former wife, Princess Diana.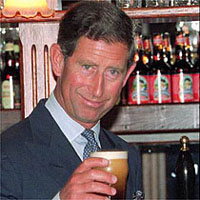 The concert on July 1 at London's new Wembley Stadium will mark performances by Elton John, Status Quo, Rod Stewart, U.S. rapper Kanye West, James Morrison, Natasha Bedingfield and Lily Allen.
The spokesman of Prince Charles revealed, "The concert is really for the younger generation to enjoy." The spokesman confirmed that neither Charles nor his second wife Camilla, the Duchess of Cornwall, would attend.
The spokesman added, "There will be a memorial service for Diana on August 31, which will be an event for all generations of the Windsors to come together."
Comments
comments