Prince William and Prince Harry have been struck by a violent tummy bug four days into their South African motorbike rally.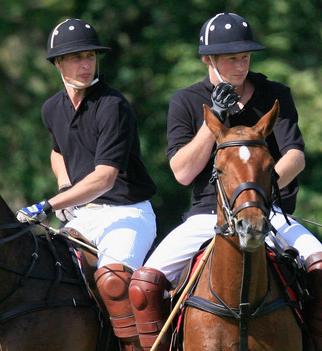 The royal brothers are among more than half a dozen hit by the illness, known locally as the Transkie Tummy. The bug, which is usually contracted from local water, has left the pair looking 'gray and peaky', according to a fellow rider.
They hauled themselves back into the saddle for the latest leg of the 1,000-mile eight-day Enduro Africa ride yesterday. They are said to be determined to reach the finish line in Port Elizabeth by Saturday.
A royal source revealed: "They are getting on with it and taking the illness in their stride."
A fellow rider added: "Quite a few of their group have been hit by this bug. As well as the obvious drawbacks – particularly when you are riding hard for several hundred miles across country – it is very debilitating. They have looked quite grey and peaky at times."
Simon Smith, organizer of the EnduroAfrica rally, revealed that despite the challenges they were facing the Princes were coming through with flying colors, saying: "They have been great – impressively fearless like the rest of the 88 riders, in fact. The lads have also been helping out a lot of the more inexperienced riders as well. They have thrown themselves into the spirit of things and proved to be great team members."
Comments
comments