Britain's Princess Beatrice, who is set to join the Financial Times, is to work on the publication's website for a work experience placement, it has been confirmed.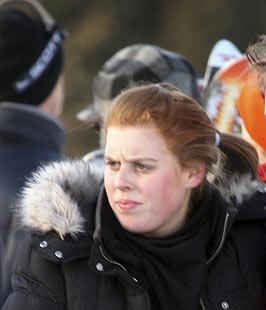 According to reports, Princess Beatrice will write for Alphaville, the FT's financial news and analysis blog and also contribute to their magazine, "How to Spend It". She may also contribute to fashion coverage on the website.
The placement follows Beatrice's recent stint as a personal shopper at London department store Selfridges.
It was recently revealed the princess, who is fifth in line to the throne, was working for just three hours a day and all her clients were carefully vetted and supervised.
Princess Beatrice is currently on a gap year until she starts university in September. She is set to study History at London's Goldsmith's college.
During her gap year, Princess Beatrice has enjoyed visits to several different countries, including Argentina, Brazil, Spain, Egypt, Los Angeles and Belgium.
Comments
comments