Princess Beatrice was asked to show proof of her age when she visited a posh nightclub.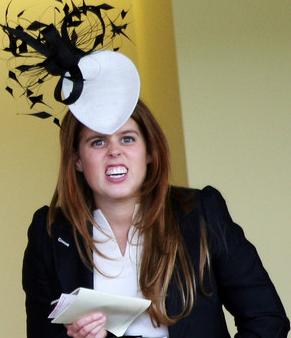 The 20-year-old royal had to produce ID after an Australian bouncer did not recognize her.
Flame-haired Princess Beatrice handed over a card which showed her full name preceded by HRH.
Karla Vetter, who is the assistant manager at The Jam House in Edinburgh, revealed: "Our customers have to be 18 and I hope she was flattered that our man thought she might be younger."
The assistant manager added: "I immediately recognized her when she came in so I took her and her group of friends upstairs to our VIP area."
Princess Beatrice drank bottles of Peroni beer while her friends downed cocktails at the bar owned by TV music star Jools Holland.
The royal settled the £200 bar tab before leaving shortly before 3am.
One onlooker revealed: "She came in with a few friends, male and female, and introduced herself as Bea. She was very courteous and polite."
Comments
comments