Jessica Alba transformed from casual mum on the run to A-list glamorous actress during a visit to New York yesterday.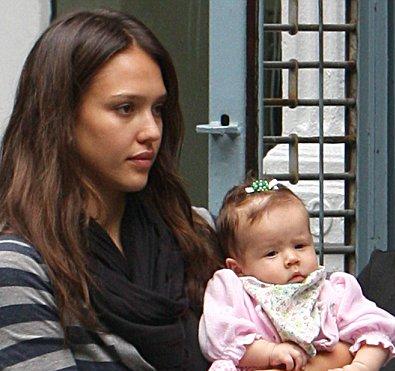 The "Fantastic Four" actress was spotted she enjoyed an afternoon stroll with her four month old baby Honor as a casual mother.
The actress gave the public a peek at her adorable baby daughter whose father is a film director Cash Warren.
Jessica Alba had transformed into a stunning Hollywood star once again when she was taking up a front row seat at Narciso Rodriguez's catwalk show at Fashion Week at night. Other celebrities who graced the event are Claire Danes and former ER star Julianna Margulies.
Jessica Alba says she is reveling in motherhood, and hints that she plans to expand her family and would consider adopting a child in the future.
She revealed: "I'd like to have as many children as my body will allow – and I'd adopt if I still want more children after that."
In May she married long-term boyfriend Cash, and three weeks later, on 7 June, she gave birth to their first child, Honor Marie, making it an eventful year for the actress.
At present, Jessica Alba is taking a break from her movie career to concentrate simply on being a parent.
She added: "And when I come back I'm sure that I'll think about work in a different way. My perspective is going to be altered because I have this new responsibility that's much more important than getting a job."
Comments
comments