Princess Beatrice and Princess Eugenie were devastated last night after the husband of a favorite protection officer died in a skiing accident.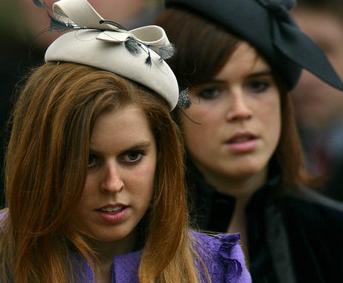 Inspector Michael Probert and wife Emma, who was a sergeant who looked after the Royals, had been on a break in the French resort of Alpe d'Huez.
But the 43-year-old inspector lost control of his skis and fell into a 10ft ditch at speed, banging his head on pack ice. He then suffered a heart attack.
An air ambulance mountain rescue team were brought in but he could not be saved.
It was revealed that Michael, from St Albans, Herts, was an inexperienced skier and was on low slopes considered safe for beginners.
Last night a Buckingham Palace source said Princess Beatrice, 20, and Princess Eugenie, 18, were very upset.
The source revealed: "They were informed of the accident and were both tearful to learn of the awful circumstances surrounding the incident."
The source added: "Emma is one of their favorite personal protection officers and she had been talking to the girls about this skiing holiday for weeks. The girls plan to write messages of condolence to Emma."
Comments
comments