Brad Pitt and Angelina Jolie are not splitting up.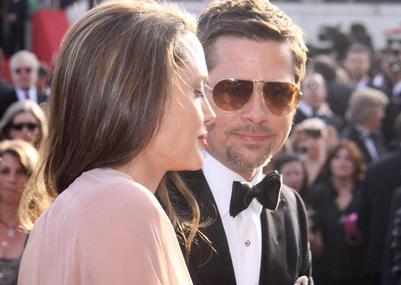 Pitt's representative said that tabloid reports the couple was about to announce a breakup are "absolutely not true."
Added by Jolie's manager: "Not true at all."
The National Enquirer reported Jolie and Pitt — together since 2005, when he separated from Jennifer Aniston — were going to announce an "official" split, and could face an "ugly court battle" over their $200 million fortune and custody of their six children.
A source revealed: "They have their fights and moments, but generally things are good. They are happy — and Brad loves being a father!"
The Enquirer says the deciding moment was a fight at the Cannes premiere of Inglourious Basterds.
But a witness there disputes tension reports, telling: "They had lots of fun and looked so in love. At one point, they were dancing."
Comments
comments