Red-hot couple Rihanna and Chris Brown were caught canoodling during a Dec. 18 shopping spree in Paris.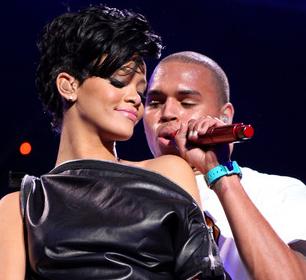 The duo tried on dozens of pairs of shoes at Louis Vuitton
and Gucci.
An onlooker revealed: "They kept stopping to kiss."
Perhaps the footwear made Chris so passionate. A pal of the couple revealed: "Rihanna jokes that she's counted his sneakers and he has twice as any as her!"
Speaking of Rihanna, the "Umbrella" singer is scheduled to make a live appearance at the National Football League's Pepsi Smash Super Bowl Bash. Other musicians who are also set to perform at the event are Fall Out Boy, Lifehouse, Enrique Iglesias and Mexican pop act Belanova.
Rihanna, Fall Out Boy and Lifehouse will rock the show taking place at Ford Amphitheatre in Tampa, Florida on January 29, 2009.
Comments
comments