Rihanna, who was Grammy award winning singer, lit up the Empire State building in festive Cartier red to mark the Third Annual 'Love Day' on, Thursday, June 19, 2008.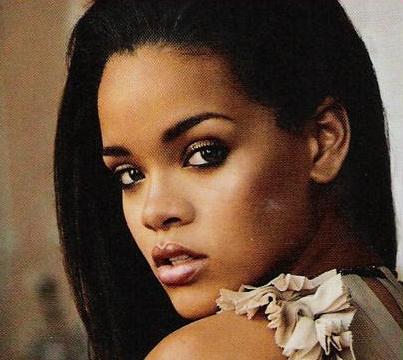 She wore a PPQ strapless short dress with a floral summer print, bustier bodice and bubble skirt with Christian Louboutin black high heeled ankle boots. She accessorized with Cartier jewels.
"Love Day" is a charity event sponsored by Cartier jewelers, who launched their newest "Love Charity" bracelet to mark the occasion. Ten percent of all sales from the entire 'Love' collections will benefit partnered charity organizations.
Other "Love Charity" brand ambassadors include Janet Jackson, Fergie, Good Charlotte, Eve, Common, Hilary Duff, Emmy Rossum and Ashanti.
Cartier has donated more than $2.24 million to sixteen global charities from the sale of its "Love Charity" bracelets and expects to exceed $3 million this year.
Rihanna is all set to start work on her fourth studio album, which will be released either this year or the top of next year.
Also on the cards is her big screen debut in "Mama Black Widow", an adaptation of the similarly named 1969 novel by Robert "Iceberg Slim" Beck, in which she plays Carol, the troubled and tragic sister of Otis Tlison.
Comments
comments