Robert Pattinson says Harry Potter stopped him from going to university.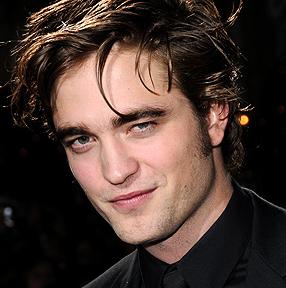 The British actor, who played Cedric Diggory in the 2005 film "Harry Potter and the Goblet of Fire", revealed that he decided to pursue a career in acting rather than go on to further education.
He explained: "I was always intending to go to university. But then Harry Potter came along. I just fell into acting, and then after I'd finished that movie, I was like, 'Oh well, I guess I'm an actor now.'"
Rob, 22, also revealed how he became "obsessed' with landing the lead part in his school drama club's production of Guys and Dolls, saying: "I wasn't an 'actor-y' kid or anything. I didn't do drama in school. I went to this drama club when I was about 15 or 16 specifically because a girl, who I really liked, went there. I worked backstage. I never had any intention to do it, and then they did [the musical] Guys and Dolls."
He added: "I really wanted to play the Nathan Detroit part so much – just completely out of the blue. I had never sung in public. I just suddenly got obsessed with it. I did the audition and didn't get it. I played the Cuban dancer instead."
Pattinson can soon be seen starring as Spanish painter Salvador Dalí in feature film Little Ashes, which is due out in March.
The star will also reprise his role as vampire Edward Cullen in Twilight sequel New Moon, which hits theaters in November.
Comments
comments