Edward Cullen seems to be back as the actor Robert Pattinson, who plays the hunky vampire in "Twilight", was spotted attending the 81st Annual Academy Awards at the Kodak Theatre in Hollywood, California on Sunday, February 22.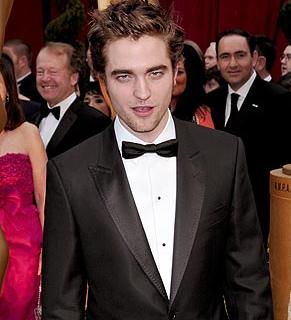 Posing for photographers on the red carpet, Robert, who previously cut his unkempt hair in favor of a short haircut, was seen sporting his longer locks. The 22-year-old British heartthrob also looked fresh and handsome in his tuxedo.
During this year's telecast, Robert presented the romance montage with "Mamma Mia!" starlet Amanda Seyfried. The montage included scenes from "Twilight", "Mamma Mia!", "Revolutionary Road" and "Australia".
Comments
comments