Robert Pattinson has a mysterious bargaining chip, according to a new report that promises a few spoilers. Twilight fans, prepare yourselves as the New Moon movie will have its own twist on several scenes that appear in the book.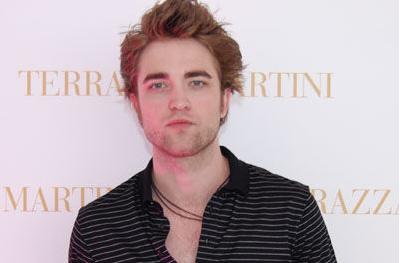 They include the two big stars from the first movie as there are new twists for the Kristen Stewart character Bella Swan along with Pattinson's character Edward Cullen.
Life & Style says they have them this week and shares the newest plot secrets from the film's set. It's new twists for Kristen Stewart and Rob Pattinson as Bella takes bigger risks and Pattinson has some sort of a bargaining chip up his sleeve.
Bella Swan's a dirt-biking daredevil in New Moon, and the film has her taking her stunts to a higher level to make Edward appear. Kristen Stewart was spotted hopping on the back of a gang member's motorcycle during the scene in which Jessica (Anna Kendrick) and Bella go to a movie theater.
The shocking ending – "After not saying "I love you" in Twilight, will Edward propose to Bella in the sequel? In the original story, Edward tells Bella he'll turn her into a vampire only if they get married, but after obtaining the latest version of the New Moon script, Life & Style can exclusively report that Edward has a different bargaining chip up his sleeve."