Robert Pattinson seemed to be in such good spirits with Kristen Stewart that he delayed a weekend business trip to LA to spend time with his co-star, who has been dating actor Michael Angarano since 2006, Life & Style reports this week. Rob and Kristen are together working on New Moon, the sequel to the hit film Twilight.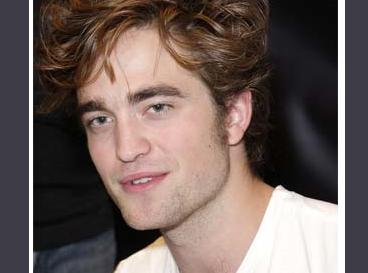 "He changed his arrival time at the last minute," reveals a staffer at LA's Palihouse hotel to the celebrity magazine. "He was scheduled to arrive Friday night, May 8.. We had his usual suite ready for him, but he changed his plans and didn't show up until Saturday morning."
The report adds that his co-star Peter Facinelli isn't convinced Rob and Kristen's night together means they're romantic, though. "They're really good friends," he tells Life & Style. "But Kristen has a boyfriend, and Rob knows it and I think he respects that."
Still, according to Peter, who plays vampire Dr. Carlisle Cullen and is cited in the story, sees how the duo could easily be mistaken for a couple. "Everyone wants them to end up together," he tells Life & Style. "They're Edward and Bella, and their chemistry on the screen is so great. They make it seems like they should be in love forever."
Meanwhile, with co-star Kristen Stewart close by his side, Robert Pattinson celebrated his 23rd birthday in Vancouver, British Columbia, on May 13. He was in good spirits as he arrived at Glowbal Grill & Satay Bar a little after 9 p.m. with his friend Sam Bradley. Kristen showed up shortly thereafter with her brother in tow. An eyewitness tells Life & Style, "Throughout the evening, Rob definitely chatted with Kristen the most, despite the fact that other New Moon cast members attended the party." Ashley Greene and co-star Jamie Campbell Bower, along with Charlie Bewley, rang in Rob's birthday at midnight by singing "Happy Birthday." As the night came to an end, everyone got into cabs and returned to their respective hotels to call it a night.
Comments
comments