A full frontal picture of n@ked Robert Pattinson from his upcoming drama movie, "Little Ashes", has been found.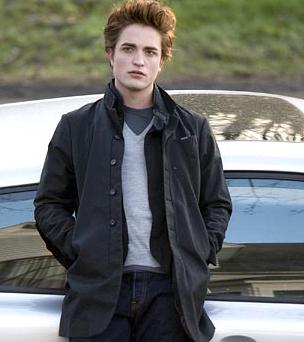 A picture of "Twilight" hunk Robert Pattinson in nothing but his birthday suit has made its round. Displaying the 22-year-old while he stands n@ked in front of a mirror, the image was posted by Perez Hilton and is taken from his forthcoming indie movie, "Little Ashes", in which the British actor portrays young Salvador Dali.
Previously, Pattinson has shared that he struggled for the n@ked stuff he was required to do in the movie and even got to "a nervous breakdown" after filming "extremely hard-core s*x scene". "I was kind of crossing lines of what I thought I was comfortable doing," he explained as quoted in the April issue of GQ magazine. "I had to do all this n@ked stuff."
"Little Ashes" is set against the backdrop of Fascist Spain in 1922. It follows the love affair between Salvador Dali and poet Federico Garcia Lorcathree. Taking its title from Salvador Dali's 1927-28 painting Cenicitas, it stars Robert Pattinson as Dali, Javier Beltran as Federico Garcia Lorca and Matthew McNulty as Luis Bunuel.
This drama film comes from director Paul Morrison. It has been premiered at the 16th annual Raindance film festival in London back in October and will get its limited U.S. release on May 8. The picture of n@ked Robert Pattinson can be seen via Perez Hilton website.
Comments
comments