Salma Hayek and French billionaire Francois-Henri Pinault, who is the father of her daughter Valentina, have called off their engagement.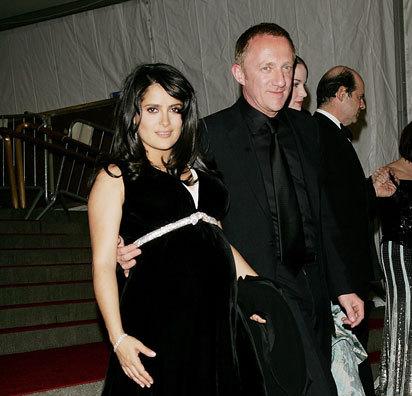 The representative of Salma Hayek revealed in a statement: "We are sad to announce the engagement of Salma Hayek and Francois-Henri Pinault has been canceled. There will be no further comment."
The 41-year-old actress revealed that she didn't feel the "need" to get married. She revealed: "Do I think we are going to get married? Probably. Will it make a difference? I hope not. You want to grow old with someone, you want to have a partner and to have children we have all those things. Some people need the commitment. Maybe we'll just make the party!"
The celebrity pair kept their relationship low-key since meeting in Venice in May 2006. They announced their engagement as soon as Salma Hayek's pregnancy news came out. Their baby daughter Valentina was born last September.
The "Ugly Betty" producer expressed her desire to have a son, saying: "Probably because I was afraid. I think women suffer a bit more than boys, and there is always conflict between mothers and daughters."
The actress quickly added: "Now that she's here, I'm so happy she's a girl. And I can't imagine there ever being conflict between us, because I'm in a state of innocence where I love everything she does."
Valentina is the first child for Salma Hayek; Francois-Henri Pinault, 45, has two children from a previous marriage.
Comments
comments