Shia LaBeouf is recovering after undergoing a second piece of surgery on the hand injury he sustained in a car crash five months ago.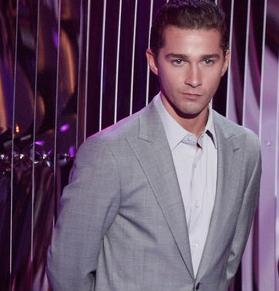 The "Indiana Jones And The Kingdom Of The Crystal Skull" star underwent emergency surgery immediately following the accident in July. However, a second surgery was postponed to allow filming on Transformers: Revenge Of The Fallen to continue.
An insider revealed:"For a while there it didn't look too good. Shia's tendons had fused together, and right after the accident there was talk of a partial amputation."
The 22-year-old's injury was eventually written into the script for the upcoming Transformers sequel.
A spokesperson for the actor said: "Shia had one surgery postponed for Transformers 2. But there are no additional complications now. It's taken a while but the surgery has been completed and Shia should be healing fine."
Shia LaBeouf isn't the only movie man to have hand-related drama. Ben Stiller was admitted to N.Y.'s Mount Sinai Hospital on Sunday with trauma to his paw. But contrary to LaBeouf's more severe condition, the funnyman's injuries were a little less traumatic.
Amidst much secrecy, "one of the hospital's top hand specialists was called in to treat him," a snitch on the scene reports. His representative only said: "I can confirm that he broke his hand snowboarding."
Ben Stiller may have had to spend a scary "Night at the Museum," but the comedy king got away with only an afternoon at the hospital.
Comments
comments