Simon Cowell has laughed off rumors he has given his former girlfriend Terri Seymour a £5million 'parting gift'… because she was the one who dumped him.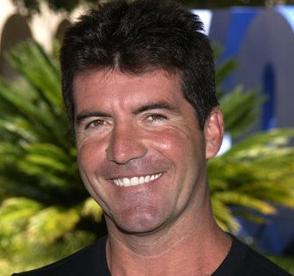 The model-turned-TV presenter ended the couple's six year relationship in the summer, but they only confirmed the split earlier this month.
In a bizarre joint interview on U.S. television, the couple insisted that their relationship ended on good terms and they remain close friends.
Simon Cowell was reported to have given Teri Seymour £2.3million in cash and another £2.3million mansion in Beverly Hills.
When asked why they had broken up, the "X Factor" judge said: "Because Terri decided to dump me. You sent me a text."
Teri Seymour insisted: "I didn't dump you. It was just time. We had a great six years, and we're the best of friends."
Simon Cowell laughed off rumors of a 'golden goodbye', saying: "That is actually not a true story. If anything I should be getting the money. Rumors come around, there was no £5million, no."
Despite their split, the couple still talk every day on the phone as the 49-year-old American Idol judge said: "I do call Terri, first, when I've got an issue or I'm moaning about something, or I want to bounce an idea off."
Teri Seymour, 34, agreed: "We do speak more now on the phone all the time. It's true."
Since their split, Teri Seymour has been linked to Hollywood heartthrob Stephen Dorff.
Comments
comments