Vanessa Hudgens, who recently turned 21, was seen cruising around Burbank, California on December 18.
Touching up on her flying skills, Angelina Jolie ventured out with her bodyguard for flying lessons in Burbank, California on Thursday (July 9).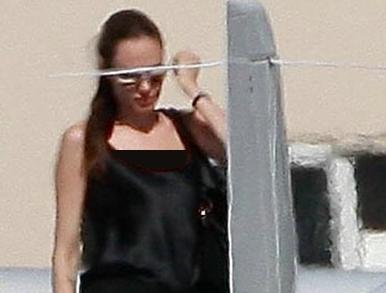 Though they have apparently begun to patch things up, Chris Brown and Rihanna are still at the eye of a legal hurricane surrounding Chris' alleged Feb. 8 assault on the Barbados-born beauty.