DNA test proved that Keanu Reeves is not the father of at least one of Karen Sala's four adult children.
A Los Angeles jury on Friday began deliberating a paparazzo's claim that actor Keanu Reeves knocked him down with his Porsche and permanently injured his wrist.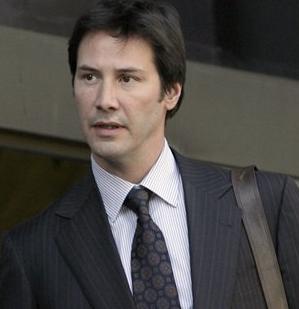 A Los Angeles judge on Monday threw out charges of assault and battery brought against Keanu Reeves by a photographer who claimed the "Matrix" actor deliberately hit him with his car.