Jennifer Aniston, who was only wearing a white skirt, posed for perfume advertisement campaign.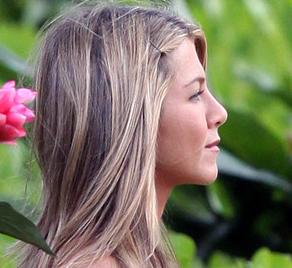 Daniel Radcliffe, who shot to fame because of "Harry Potter" films, was claimed to envy Cristiano Ronaldo's six-pack.
Daniel Radcliffe is going to perform a remake of "How to Succeed in Business Without Really Trying" in Broadway. The "Harry Potter" star is going to portray the role of a hero in a Pulitzer Prize-winning musical.