Robert Pattinson, who was drunk, was asked to pose with a fan in Montreal, Canada.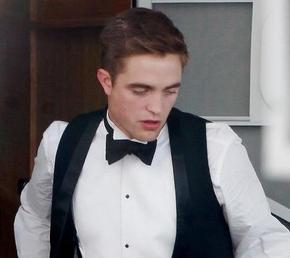 Robert Pattinson stated the reason why he doesn't want to talk about his relationship with Kristen Stewart.
Twilight heartthrob Robert Pattinson isn't looking forward to reprising his blood-sucking role in the hit film's sequel "New Moon" because he has to wear uncomfortable contact lenses for the part.