Vanessa Hudgens has left "High School Musical" to make a movie about music — at a high school.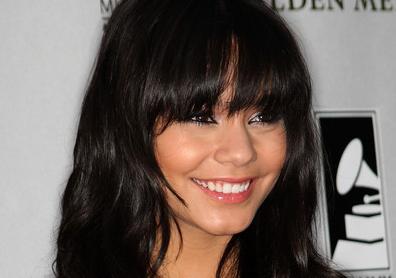 The key difference: "Bandslam," due in theaters in August, is being released by the new studio behind "Twilight," well outside the tween hit-making machine that made her a star. Now 20, the actress-singer says she's ready for roles that mark a departure from her shy and geeky Gabriella Montez character — and from Disney.
"It definitely is a love-hate thing, you know," Hudgens said in a recent interview. "Disney is incredible. And 'High School Musical' did wonders and I could not be more thankful. But at the same time, people see me as my character, Gabriella. And I'm just excited to kind of branch out of that and have people see me in a new light."
"You can put yourself in a hole in the ground if you continue to do the same thing. And that's kind of why I want to branch out," Hudgens said. "But yeah, of course it's always something that's somewhat frightening."
Her biggest leap: Playing a lead in Zack Snyder's next film. The director of "300" and "Watchmen" wrote and is directing "Sucker Punch," about girls trying, at least inside their heads, to break out of a mental institution.
"People I think are going to be genuinely shocked," Hudgens said. "It's about these girls in a mental institution that in their heads gets turned around to be a brothel. And in the meanwhile they are kicking serious ass.
"They're killing people with machine guns. It's crazy. But I'm a big fan of Zack Snyder's. And I feel like everything he does is so beautiful and visual. And I can't wait to see what he's going to do with it."
Comments
comments