The picture of n@ked Vanessa Minnillo is finally online. The girlfriend of Nick Lachey was snapped while on vacation in Mexico.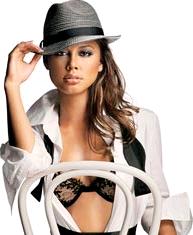 In a huge lawsuit waiting to happen the uncensored pics of Vanessa Minnillo's much talked about trip to Mexico with boyfriend Nick Lachey have finally popped up. A Spanish magazine ran the photos in all of their glory.
The earlier censored snaps were published in Life & Style Weekly. Marty Singer, a Hollywood attorney, immediately fired off a letter to the weekly magazines and warned them that should they publish the steamy pictures, they'll face a lawsuit.
It was reported that OK! Magazine actually purchased the rights to the photos and then promised not to run them.