Vanessa Williams was confident that Vanessa Hudgens' career would survive her nude photo scandal after insisting that her nude photo session was only one of the serious problems.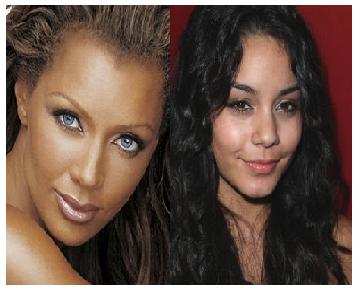 The "High School Musical" star issued a public apology to fans after saucy photographs. She insisted that the pictures intended only for the eyes of boyfriend and H.S.M. co-star Zac Efron, emerged online earlier this month.
44-year-old star, which was forced to give up her Miss America crown in 1984 after racy images of the star. She appeared in men's magazine Penthouse believes the teen actress will bounce back from the situation.
She revealed, "She's got talent and she's professional, and those are the things that'll help her survive in life. You know; welcome to the lesson of hard knocks. She got her first big one right now."
She added, "I met her and she's a very sweet talented girl and I've seen High School Musical 2 a zillion times because of my kids … and she'll be fine."
Comments
comments