Victoria Beckham, who is the former Spice Girl, is considered a fashion icon and is rarely pictured wearing the same outfit twice on the red carpet.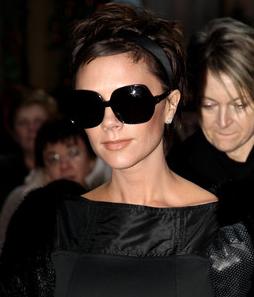 But it has become a problem for the star, who is fast running out of closet space to store her huge collection of footwear.
She revealed: "I just adore them but I've bought so many. And I only really wear them a few times."
She added: "My shoe wardrobe can't contain any more, so it's becoming a bit of a joke. I think I need to draw the line somewhere and lose some shoes".
They tried to make it work but decided they make better friends than lovers.E2809D The publication reports Goldstein, 35, has already moved on and is now da ting 22-year-old model Hayley Wood.
Comments
comments