Michael Jackson's London concerts could be salvaged by a plan to regroup former members of the Jackson Five.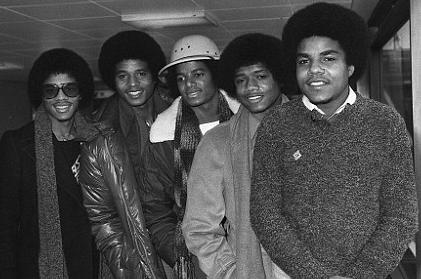 Backers desperate to avoid massive losses from the canceled shows are said to have persuaded the late singer's brothers and sisters to take over some of the 50-date performances.
The money-spinning masterplan is believed to have been hatched by Michael's father Joe in league with promoters AEG.
For those who stand to profit, it will claw back some revenue from impending financial disaster.
Jermaine, Jackie, Tito and Marlon – the original members who shot to fame alongside Michael in the Jackson 5 – are already reported to be learning choreography and backing vocals.
Randy Jackson, who later replaced Jermaine in the Jackson 5, may also take part. Sisters Janet and La Toya, who had successful music careers of their own, could also take to the stage.
'If all goes well, the Jacksons are looking to fill at least five of the 50 gigs,' a family member told the New York Post.
"We might do the 13th or a date in August with Jan and Toya," a family member told the paper. "We may rehearse after the funeral. It'll be good and we'll do it right for Michael."
AEG looked set to lose a fortune by being forced to refund fans who booked tickets for the UK performances-Much of that income would go to Jackson himself.
But Joe, 80, will inherit nothing from his estate after Michael, who died after a cardiac arrest on June 25, excluded him from his will.
The regrouping plan could add a live element to hours of video footage being assembled as the centerpiece of a tribute show.
A revamped show would also help rake in profits from the rise in merchandise and music sales that snowballed after his death.
The income will skyrocket further if an idea to release a recording of tomorrow's memorial service in Los Angeles goes ahead.
Comments
comments