Miley Cyrus has agreed to a request by Dancing With The Stars contestant and her Hannah Montana co-star Cody Linley to appear on an upcoming episode of the show.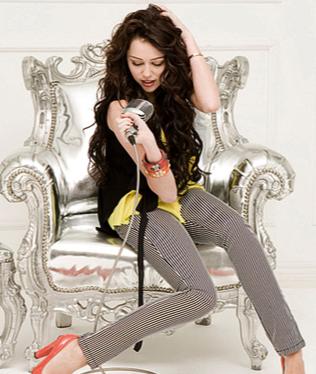 Cody Linley revealed after Tuesday's show: "I talked to Miley the other day and said, 'Hey, homey, I'm going to your birthday party, so you need to come see me on Dancing with the Stars!'"
He added: "She is super busy but she is definitely planning on coming to see me!"
Miley Cyrus, who will turn 16 on November 23, will be celebrating her birthday on Sunday, October 5, with a bash at California's Disneyland.
The private party will be attended by some deserving young children from Youth Service America who've been making a difference in their communities.
Nearly 5,000 lucky fans will also be joining Miley by paying $250 for what Miley promises will be "totally awesome" night during which she will also perform.
Comments
comments