Zac Efron gave $20 to Vanessa Hudgens' striptease performance during final performance in "Rent" on Sunday.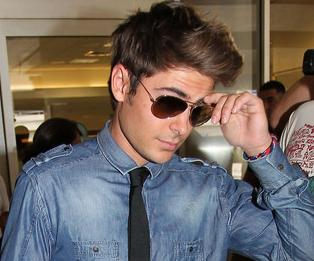 The "High School Musical" star, who played the role of a troubled stripper, has received a support from boyfriend Zac. The audience were surprise after Zac handed a reward for one raunchy dance routine for the song "Out Tonight."
Fans' video footage shows Vanessa reaching out to grab the cash before stuffing it in her bra. Zac and co-star Corbin Bleu previously visited a gentlemen's club in New York.
Comments
comments