First, Angelina Jolie and Brad Pitt are Hollywood's most high-profile UN campaigners and charity work. Now the couple is to produce a political drama about their charity work.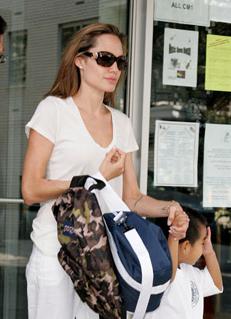 The "Mr. and Mrs. Smith" couple, who are expecting twins, have hired Trevor Neilson, a former aide to Bill Clinton, as their "political and philanthropic adviser".
Trevor is working closely on their new film project for US TV station HBO.
According to a source, "Angelina Jolie is taking her role as a UN ambassador very seriously. She has hired Trevor Neilson to help make her a more serious contender in the political arena."
It was also reported that Foreign Secretary David Miliband is due to meet the 32-year-old actress this week in Afghanistan.
Comments
comments