Heroes star Hayden Panettiere, who previously sported a new tattoo, has praised celebrities for getting involved in the upcoming U.S. presidential election as she insisted that their influence has brought politics to a new generation.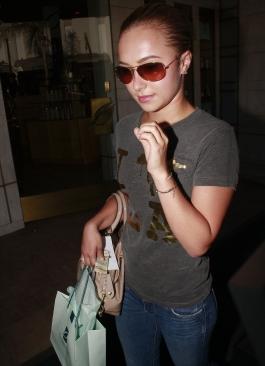 America goes to the polls on Tuesday to decide whether Republican John McCain or Democrat Barack Obama will take the White House.
The campaign has been littered with celebrity endorsements, with stars including Sean 'Diddy' Combs, Jay-Z, Matt Damon and Scarlett Johansson all encouraging young people to cast their votes.
And 19-year-old Hayden Panettiere is convinced that all of the extra publicity has been a great help to both candidates.
She declared: "One of the major reasons why, especially young people, have come out and done so much to play a part in this election – and who are really getting out there and voting this time around – is because of the celebrity endorsements, because of how popular this election has become, and how much in the news, and how much it's taken over, you know, our society?
Comments
comments