Hayden Panettiere, who is the Candie's spokesperson, took five girls from the Children's Hospital in Los Angeles to Kohl's in San Gabriel on a shopping spree at the weekend..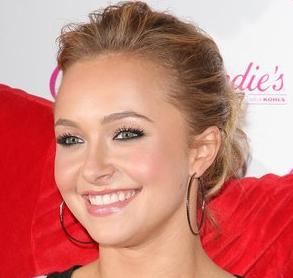 The "Heroes" star accompanied five girls, who are currently being treated at the medical facility for problems including aneurysms, strokes, paralysis of the nerves and spine and sickle cell anemia, on a shopping trip San Gabriel department store Kohl's on Saturday (13.12.08).
Although Hayden Panettiere tried to give the group fashion advice, the kids had their own opinions on which outfits they wanted to choose with the money they were given.
The 20-year-old actress laughed: "Not many of them listened to me!"
She is no stranger to charity work. Her determination to save dolphins from slaughter in Japan led to a warrant for her arrest being issued in the country.
Hayden previously revealed starring in "Heroes" encouraged her to use her fame for the greater good as she added: "The series put me in a place to speak for things that I'm passionate about."
Comments
comments