Seen shopping for a ring at his favorite jewelry store Fred Leighton in N.Y.C. last week, Jake Gyllenhaal is believed to propose to girlfriend Reese Witherspoon.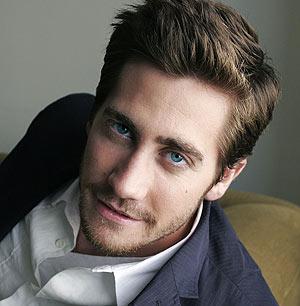 Rumors have been mounting that Jake Gyllenhaal plans to propose to actress girlfriend Reese Witherspoon after the actor was seen ring shopping late last week. The hunk, per OK! magazine, paid a visit to his favorite jewelry store Fred Leighton in N.Y.C. and spent four hours there looking for a ring.
"Jake spent most of his time in the room where they keep the rings," a source told OK! "He looked really serious and was taking his time."
Adding fuel to the engagement speculation, Jake reportedly has flown Reese to Egypt on Valentine's Day. "I was asked to organize the trip for Reese Witherspoon and her boyfriend," Geoffrey Kent, the founder of Abercrombie & Kent, reportedly said at the opening of the company's private travel office at Harrods.
No denial nor verification has been released just yet by both Jake and Reese regarding the engagement report. Their people also have not yet commented on that matter.
Jake Gyllenhaal and Reese Witherspoon embarked on a close bond after becoming co-stars in 2007 film "Rendition". Playing it coy at first, they waited until after months of dating before finally made their love relationship public.
Comments
comments