Jonas Brothers, who has sparked speculation that the Disney bosses were affected with their girlfriend rumors, appeared unaffected with last week's digs by Russell Brand and they could not stop from talking about their strict no dating policy.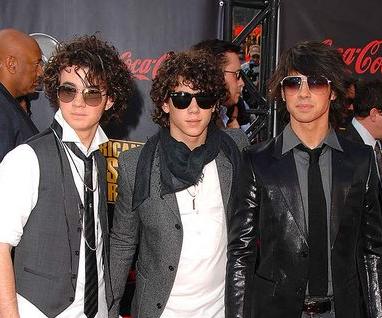 The Disney rockers and their chastity vows were scrutinized by the sexually-charged comedian at the Video Music Awards but the boys are sticking to their principles and proclaiming that ladies and lovin' is the last thing on their mind.
Kevin Jonas explained: "We love to date, we really do, but it's almost impossible with our schedule. We're on the road at least 265 days a year so forming any significant relationship with someone is too difficult [and] we really wouldn't want a girl we dated to be a fan."
Kevin Jonas also talked about their purity rings, saying: "The rings are a constant reminder to live a life with values. It's a personal thing. Chastity is an interesting term. Wearing these rings is a private decision we made. It's a constant reminder, like putting a string around your finger to remember to wash your car or take your dog for a walk."
Update: Nick Jonas is going to celebrate his birthday on September 16. The Disney star, whose real name is Nicholas Jerry Jonas, is going to be 16 years old.
Comments
comments