Kirtsen Dunst has revealed that U.S. presidential candidate Barack Obama gets her vote and not only when it comes to politics.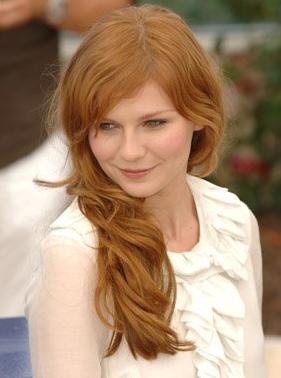 The "Spiderman" actress, who got high-profile relationships such as Jake Gyllenhaal, gushes about her Barack Obama fixation in a new interview.
The actress revealed in interview with Cosmopolitan: "I have a real crush on Barack Obama. He's so dashing and I love that he lays it all on the table. But, looks-wise, who cares? As long as there's an attraction."
What she really looks for in a guy? The actress explained: " Just somebody I can laugh and feel comfortable with. I love dorks, and I want a sweet man. I don't want someone who's a jerk."
Kirsten Dunst has recently been spotted out and about with Drew Barrymore's geeky former beau Justin Long but any romantic link between the celebrity pair was firmly denied.
The actress, who previously spent time in rehab for depression, admits that she tries to stay clear of the party lifestyle, saying: "Partying is not who I am or what I enjoy. I feel very uncomfortable doing it – I'm not the kind of person to get caught up in that superficiality. My favorite place to be is my bedroom – I cuddle on the bed with my two kitties."
Comments
comments