Paris Hilton has criticized the media for printing "lies" about her relationship with Nicole Richie.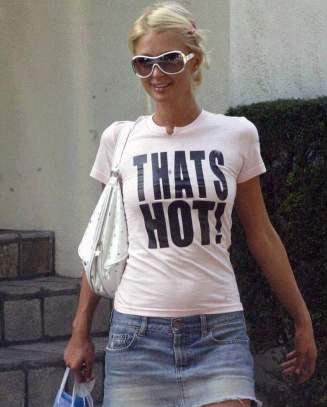 The socialite insists that the recent reports about a feud between the pair are "completely false". She was rumored to have fallen out with her socialite friend after moving house to be closer to her boyfriend Benji Madden.
But the hotel heiress insists that although she has left her previous home, she is still living in the same Beverly Hills neighborhood.
Paris Hilton also denies that Nicole Richie, who is dating Madden's twin brother Joel, has opposed the move.
And the star singles out U.S. newspaper the New York Post's PageSix gossip column for particular criticism.
She wrote, "Once again, I am blown away by more lies that are going around, and wanted to clear them up with all of you. I'm sick of PageSix and other gossip sites printing completely false stories."
She added, "It's not fair because these lies then spread like wildfire online and people begin to believe they are true. From now on I plan to address these (stories) when they come to my attention – they cross the line between silly tabloid gossip into hateful speculating."
Comments
comments