Prince Harry, who was known for his considerable notoriety of hard partying, is believed to have run a $10,000 bill boozing with girlfriend Chelsy Davey in the VIP area of London's Boujis club late Friday night on Saturday morning September 5 – 6.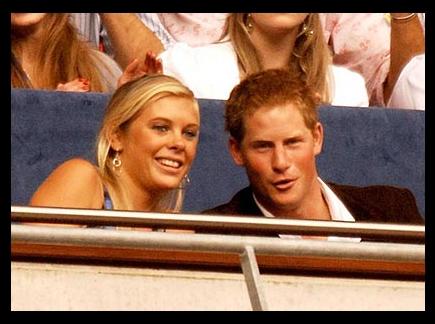 The 23-year-old prince arrived at the club with girlfriend Chelsy, 22, around midnight and started to down shot after shot of Crackbaby cocktails – a mix of vodka, passion fruit, a raspberry liqueur and sugar syrup, according to the report.
The drinking was reported to go out of control as soon as the US rocker Cisco Adler arrived along with friends to celebrate his 30th birthday. Cisco Adler, who has gained notoriety for his romantic relationships with actresses and models, including Mischa Barton, Kimberly Stewart, Lauren Conrad and Paris Hilton, sat at a different table but got into what an onlooker described as a game with the young royal to see who spends more.
The onlooker revealed: "In one corner there was the prince and his girlfriend Chelsy Davy. In the other was Cisco and his rocker mates."
The onlooker added: "The waiter had never been so busy running up and down with their orders. Eventually the prince and Chelsy were up on their feet to Harry's favorite hip-hop songs and they had a raucous dance-off with Cisco and pals."
Prince Harry and Chelsy Davey left the club around 2.15 AM on Saturday morning after Harry's cousin Princess Eugenie arrived and calmed things down.