Robert Pattinson may not have become the global heartthrob we know and admire today had he not taken the advice of Twilight director Catherine Hardwicke to ease up on his grueling workout regime.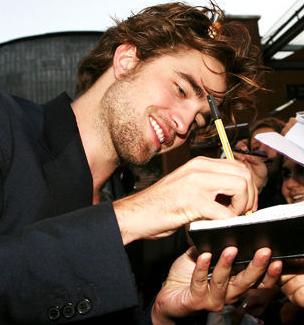 The British actor says he trained for up to five hours a day in a bid to get in shape for his breakthrough movie role – and ended up looking like a Victoria Beckham-style lolly pop head.
He revealed: "I used to go to the gym for about five hours a day, but then I started losing so such weight."
He continued: "My head started to look really huge in comparison to the rest of my body. (Catherine Hardwicke) came up to me and said, 'What are you doing to yourself?'"
Thankfully Rob took his director's advice and began to pack the pounds back on, although it wasn't always easy.
He added: "(To gain weight) I literally stopped exercising. Eating a cheeseburger after two-and-a-half months of doing that – it tasted like ambrosia."
Comments
comments