Roseanne Barr has reportedly launched a scathing attack on Brad Pitt and Angelina Jolie – branding them "evil".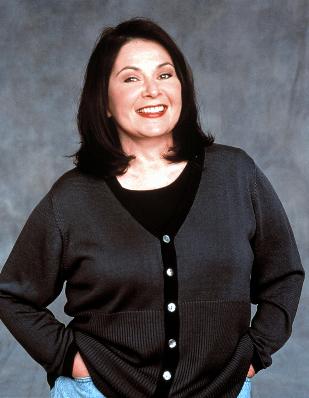 In a post on the comedienne's website, apparently written by the comedy queen, she slams the Hollywood couple for making millions while starring in "violent, psychopathic" movies but only giving away a small part of their pay checks to charity.
In the message, titled Jon Voight in reference to Jolie's actor dad, the writer fumes, "Your evil spawn Angelina Jolie and her vacuous hubby Brad Pitt make about $40 million a year in violent, psychopathic movies and give away three of it to starving children, trying to look as if they give a crap about humanity as they spit out more dunces that will consume more than their fair share and wreck the earth even more."
"God forbid, we live to see Mr. Obama president, we will live through a socialist era that America has not seen before, and our country will be weakened in every way," Voight wrote.
He also suggested Obama grew up "with the teaching of very angry, militant white and black people."
Roseanne lashed out at Voight's opinion calling him a "frightened little girl in a pink ballet tutu, who acts like Obama just wandered in from the rain forest with a bone thru his nose and a communist pamphlet in his loincloth."
Last week, Angelina Jolie released a statement noting that she had not yet chosen to endorse either Obama or his opponent, Sen. John McCain, but reports suggested following her February trip to Iraq that she sided with McCain.
The actress revealed: "I am waiting to see the commitments they will make on issues like international justice, refugees and how to address the needs of children in crisis around the world."
Roseanne blogged that the actress shocked her by not endorsing Obama, as she wrote in her blog: "Miss Jolie says she likes John McCain too and hasn't decided who to endorse… Huh? Aren't you supposed to be somewhat enlightened, or do you not know that the African daughter you hold in every picture had parents who suffered and died because of the Republican Party's worldwide economic assault on Africa over the last few decades since Reagan?"
The writer then takes a swipe at the celebrity pair for not publicly pledging support for Democratic presidential candidate Barack Obama, before adding: "Now go back to making your movies about women who love to handle big guns that shoot hundreds of people to death."
Comments
comments