Vanessa Hudgens could be able to handle boyfriend Zac Efron's on-screen kissing scenes.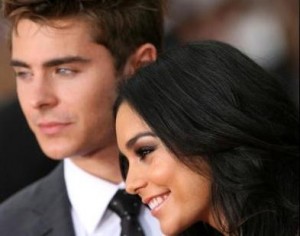 Angelina Jolie, who previously fed up with Johnny Depp, looked totally different in a "Salt" poster.
Jennifer Aniston alluded to the ladies on "The View" that the delectable curves that she flaunts in the nude GQ photo shoot aren't entirely real as she admits that it was photoshopped.