Tina Fey took home best actress in a comedy series and writing for a comedy series for 30 Rock on Sunday at the 60th Annual Emmy Awards.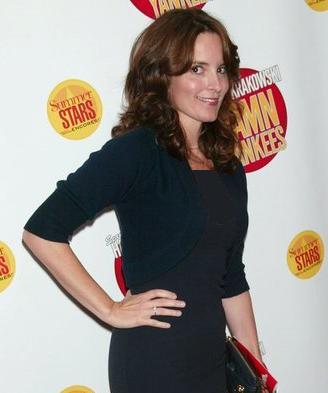 The "SNL" star gushed: "I'm very proud to be a writer. I wouldn't have had any of the other jobs I've had if I hadn't been a writer."
When Tina Fey took the stage and accepted her award, she revealed: "I thank my parents for somehow raising me to have confidence that is disproportionate with my looks and abilities. Well done. That is what all parents should do."
Tina Fey and her pregnant "Baby Mama" costar Amy Poehler, took a shot at Eva Longoria Parker before presenting Jeremy Piven with best supporting actor in a comedy series.
Tina Fey asked Amy Poehler: "When are you due?" Amy responded: "That's so rude, I just gained weight for a role."
Eva Longoria recently dismissed pregnancy speculation by saying that she had to gain weight for her role on Desperate Housewives.
Despite all presenters being told not to mention the current election, some found a way to sneak in some references.
When Jon Stewart accepted the best variety, music or comedy series award for "The Daily Show," he revealed: "I really look forward to the next administration, whoever it is. I have nothing to follow that. I just really look forward to the next administration."
While presenting with Jon Stewart, Stephen Colbert pulled out a bag of prunes and declared: "America needs prunes. It may not be a young, sexy plum. Granted, it's shriveled and at times hard to swallow. But this dried-up old prune has the experience we need."
Comments
comments