Will Ferrell, who made an appearance as President Bush on the prime time edition of "Saturday Night Live," offered his political strategy to Tina Fey's Sarah Palin.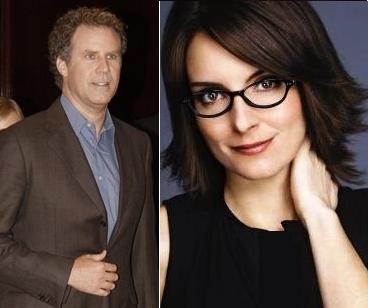 The comic actor reprised his famed impression of the president on the live "Weekend Update" special Thursday to give an "impromptu" evening address to the nation.He spoke about the election between John McCain and Barack Obama — both candidates, he said, that are "heavily patriotized" and "display much characterization."
He then gave his endorsement to McCain and Palin, something that they apparently didn't want. Ferrell said he was unaware that his approval ratings were low because he had several months ago declared the Oval Office a "bummer free zone."
Speaking to Tina Fey again appearing as Sarah Palin, Ferrell informed her that her role as vice president was "the most important in the land" and that the "president can do nothing without checking with the vice president." Tina Fey corrected him that he had it backward.
Tina Fey as Palin joked to Ferrell's Bush that she had seen Bush "on the TV" and was busy "doin' a little shopping." She went on to characterize herself as, "one-part practice folksy, one-part sassy and a little dash of high school b**chy."
Eventually Darrell Hammond as McCain turned up to reluctantly receive the endorsement.
The sketch between Ferrell and Fey was the meeting of two of the most popular political impressions in the show's history. It might have been complete only if Chevy Chase stopped by as Gerald Ford, Dana Carvey appeared as H.W. Bush and Amy Poehler joined as Hillary Rodham Clinton.
This Saturday "SNL" will feature actor Jon Hamm ("Mad Men") hosting, and Coldplay is booked as the musical act.
Comments
comments