Eva Longoria was spotted while doing charitable endeavors at the Home Depot Center on July 17.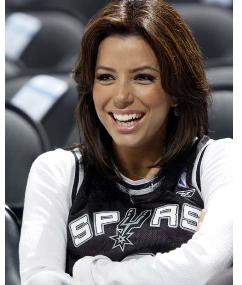 The "Desperate Housewives" star and soccer player Rafael Marquez will host Playing for Hope All-Star Celebrity Soccer Challenge. Eva, who was wearing heels, even kicked the first ball out in the sports event, according to her Twitter profile.
Meanwhile, Eva planned another benefit event a few days from now since she will host Makeover Madness fundraiser on July 19. The proceeds will benefit Rally for Kids with Cancer.
Comments
comments